Move to Amend Reports connects you with activists and organizers working on the frontlines of the democracy movement, to bring you the lowdown on corporate rule, corporate personhood, and money as speech.
Get weekly reminders about podcasts so you never forget to tune in -
sign up here!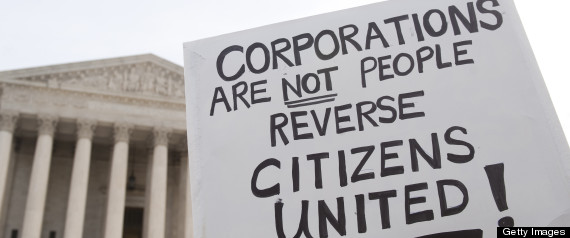 Today marks six years since the Supreme Court opened the floodgates of corporate money into democratic process and the launch of our movement to amend the Constitution to address the root causes of corporate rule. Join us for a LIVE podcast where we reflect on our accomplishments in 2015 and discuss what's in store for 2016 with Move to Amend national board members David Cobb, George Friday, and Kaitlin Sopoci-Belknap. Listeners are invited to call in to ask questions on the strategic plan or anything else Move to Amend!
Beginning at 11:15am PST / 2:15pm EST, dial 646-652-2345 and press 1 after the prompt to ask a question.
---
Move to Amend Reports is hosted by Laura Bonham and Egberto Willies, members of Move to Amend's National Leadership Team. Executive producer is Keyan Bliss. Production team is Kaitlin Sopoci-Belknap, Keyan Bliss, Laura Bonham and Egberto Willies with assistance of Renee Babcock, Daniel Lewis, and Kelsey Reedy.